Waste Management & Transport Management

eReserve as Waste Management Platform (Resource Management System / Front Office system) and eOrganizer as Back Offices system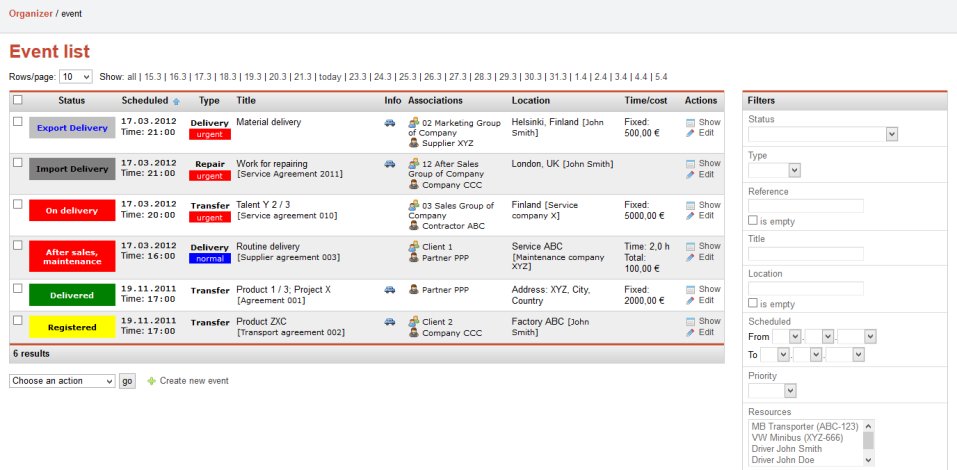 - possibility manage all kind of transport resources (cars, boats, personal, tools, devices, business processes etc)
- User messages through the system for all parts of network (and for subcontractors)
- Resource owner can be subcontractor, other owner, partner etc

- Information about upcoming bookings and maintenance on a shared calendar
- Quick post-use checks on the smartphone, possibility upload photos to the system
- Customizable variation platforms for various routines for various work routines and work process inspections and various maintenance routine templates

eReserve (Transport, Logistics for Waste Management)
eOrganizer (Transport, Logistics for Waste Management)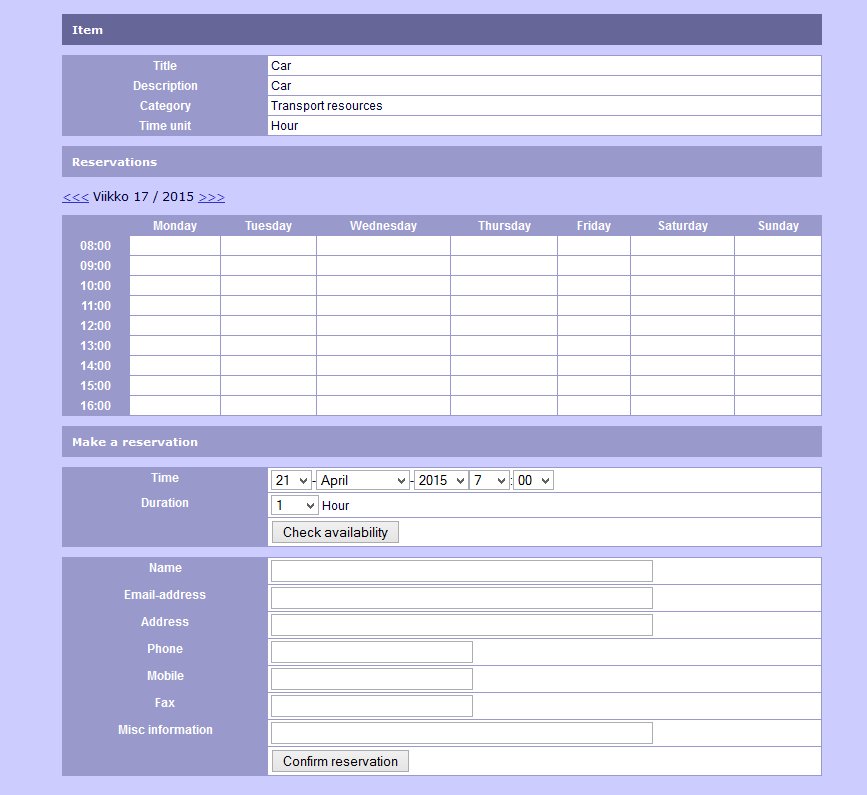 Potential usage:
1. Waste Management (eReserve for Front Office); (eOrganizer for Back Office)

Look at case studies & examples in gallery (pictures)
Now has been launched new reservation system with logistic management system.
Look at pictures here
2. Reservation system with Calendar
Look at pictures here
eReserve Features:

1) Back-end: content management, user management, resource management
Manager can add workers and various tasks. After that worker can read tasks.
Potential use:
- transport management
- sub-contractor management
2) Front-end: calendar, resource presentations
Worker or sub-contractor can read tasks and look various information per project.
3) Language versions: Finnish, English
Look at pictures in gallery here
Demo instance here
Please order passwords, emeetings, eclassrooms, consults and educator with our eCalendar

http://mofea.planeetta.com/ereserve1/
By using eReserve you can order various resources.